Treatment of symptomatic calcaneal lipoma with osseoscopy using a synthetic allograft
Keywords:
Calcaneus, osseoscopy, synthetic allograft
Abstract
Objective: This study evaluated the results of symptomatic calcaneal lipoma patients treated with a recently introduced minimally invasive arthroscopic method.
Materials and methods: Seven patients treated with osseoscopy in our clinic for calcaneal lipoma between 2013 and 2018 were evaluated. The median age of the patients was 37.7 years and five were male. The common compliant of the patients was pain that partially disrupted daily life. Surgery was utilized for patients who did not respond to conservative methods (sports restriction, partial weight bearing, and heel support) had persistent pain longer than 3 months and had a risk of impending fracture (>30% loss in trabecular bones).
Results: The mean follow-up period after surgery was 21 (12–33) months. In all patients, the location of the ICL was in Ward's triangle and the mean size was 28.8 (20-43) mm. According to Milgram's classification, three ICLs were stage I, two were stage II, and two were stage III. The radiological result was evaluated using the classification system of Glutting and Chang. There was no persistent cyst and no recurrence. The radiological success rate was 100%. The mean ankle-hindfoot scale score (max. 100 pts) increased from a preoperative 74.7 ± 5.3 points (range: 69–83) to a postoperative 96.7 ± 2.62 points (range: 93-100).
Conclusions: In the treatment of calcaneal lipoma, treatment with osseoscopy is easy and fast, has low complication rates, and is a cosmetically desirable alternative. The use of synthetic allografts to fill the cavity is a safe, inexpensive, and easy alternative.
References
Unni K. Lipoma and liposarcoma. In: Unni K (ed). Dahlin's bone tumours. General aspects and data on 11087 cases, 5th ed, Lipponcott-Raven, Philadelphia, 1996;349-53.
Murphey MD, Carroll JF, Flemming DJ, Pope TL, Gannon FH, Kransdorf MJ. From the archives of the AFIP: benign musculoskeletal lipomatous lesions. Radiographics. 2004;24(5):1433-66.
Kapukaya A, Subasi M, Dabak N, Ozkul E. Osseous lipoma: eleven new cases and review of the literature. Acta Orthop Belg. 2006;72(5):603-14.
Fletcher C, Bridge JA, Hogendoorn PCW, Mertens F. World Health Organization classification of tumours. Lyon, France: WHO, 2013.
Freyschmidt JO, Ostertag H, Jundt G. Knochenutmoren mit Kiefertumoren: Klinik-Radiologie-Pathologie. Berlin: Springer, 2010.
Weger C, Frings A, Friesenbichler J, Grimer R, Andreou D, Machacek F, et al. Osteolytic lesions of the calcaneus: results from a multicentre study. Int Orthop. 2013;37(9):1851-6.
Toepfer A, Lenze U, Harrasser N. Calcaneal Ossoscopy. Arthrosc Tech. 2016;20(5):627-31.
D'Hooghe P, Krivokapic B, Dzendrowskyj P, Hassoun K, Bukva B, Landreau P. Endoscopic surgery in athletes with a symptomatic calcaneal lipoma. Knee Surg Sports Traumatol Arthrosc. 2017;25(6):1873-77.
Toepfer A, Lenze U, Gerdesmeyer L, Pohlig F, Harrasser N. Endoscopic resection and allografting for benign osteolytic lesions of the calcaneus. Springerplus. 2016;11(5):427.
Futani H, Fukunaga S, Nishio S, Yagi M, Yoshiya S. Successful treatment of bilateral calcaneal intraosseous li-pomas using endoscopically assisted tumor resection. Anticancer Res. 2007;27(6C):4311-14.
Milgram JW: Intraosseous lipomas. A clinicopathologic study of 66 cases. Clin Orthop Relat Res 1988;1988(231):277-302.
Chang CH, Stanton RP, Glutting J. Unicameral bone cysts treated by injection of bone marrow or methylprednisolone. J Bone Joint Surg Br. 2002;84(3):407–12.
Bagatur AE, Yalcinkaya M, Dogan A, Gur S, Mumcuoglu E, Albayrak M. Surgery is not always necessary in intraosseous lipoma. Orthopedics. 2010;33(5):12.
Hart JAL. Intraosseous lipoma. J Bone Joint Surg Br. 1973;55:624–32.
Abrahim-Zadeh R, Klein RM, Leslie D, Norman A. Characteristics of calcaneal bone infarction: an MR imaging investigation. Skeletal Radiol. 1998;27:321-4.
Innami K, Takao M, Miyamoto W, Abe S, Nishi H, Matsushita T. Endoscopic surgery for young athletes with symptomatic unicameral bone cyst of the calcaneus. Am J Sports Med. 2011;39(3):575-81.
Muramatsu K, Tominaga Y, Hashimoto T, Taguchi T. Symptomatic intraosseous lipoma in the calcaneus. Anticancer Res. 2014;34(2):963-6.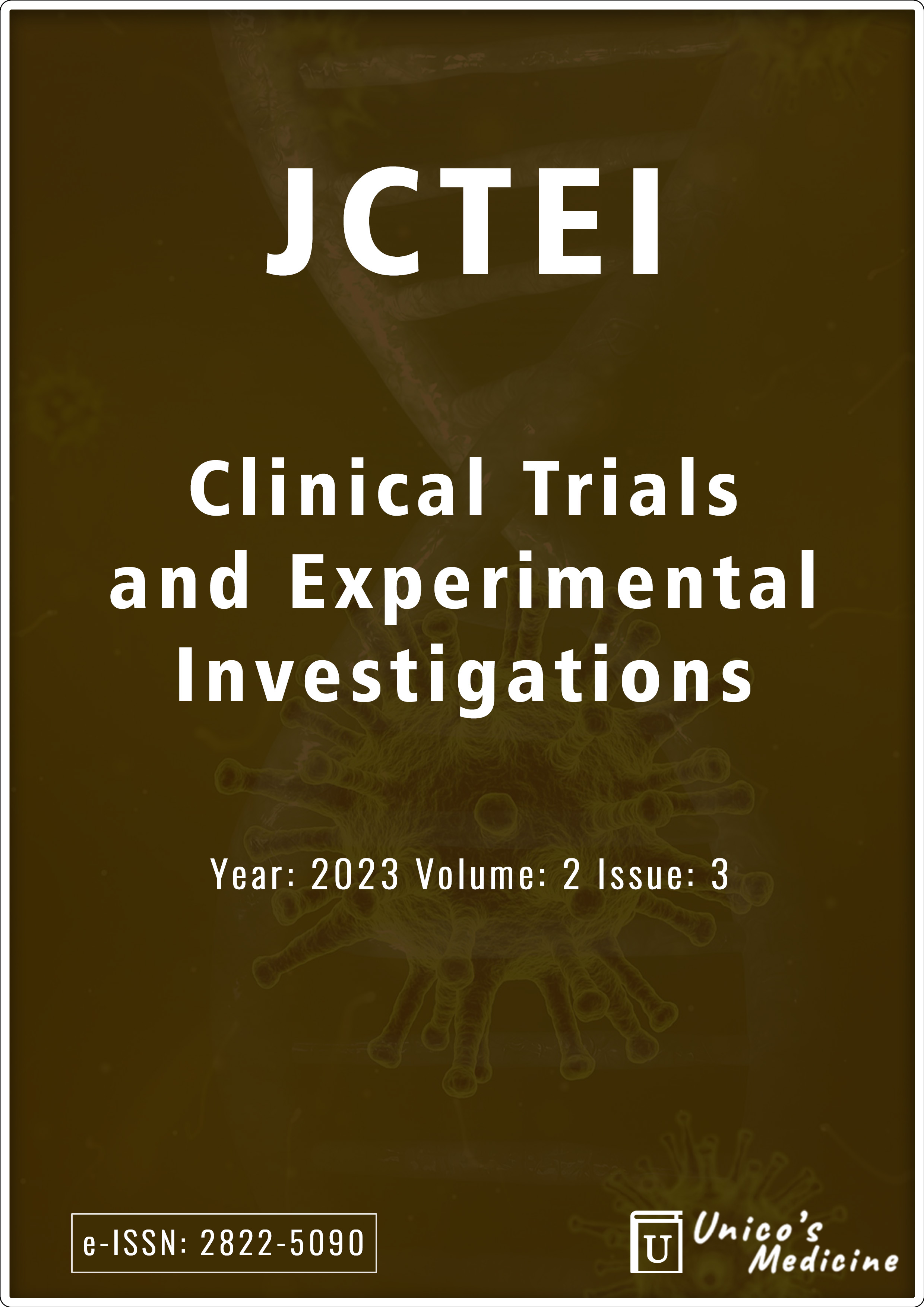 How to Cite
1.
Özkul E, Elçi S, Ziyadanoğulları MO, Bulut M, Atiç R. Treatment of symptomatic calcaneal lipoma with osseoscopy using a synthetic allograft. J Clin Trials Exp Investig [Internet]. 2023 Aug. 9 [cited 2023 Oct. 4];2(3):138-43. Available from: https://jctei.com/index.php/jctei/article/view/42
Section
ORIGINAL ARTICLES
License
Copyright (c) 2023 Journal of Clinical Trials and Experimental Investigations
This work is licensed under a Creative Commons Attribution 4.0 International License.
 The journal is licensed under a Attribution4.0 International (CC BY 4.0).