Evaluation of the awareness of dental students in Turkey regarding the use of fluoride during preclinical education
Keywords:
Awareness, Dental students, Fluoride
Abstract
Objective: Recently, silver diamine fluoride (SDF) containing silver and fluoride ions has been applied topically. However, it has been observed that negative articles in the local press, especially suggesting that fluoride applications cause toxic effects in children and even lead to cognitive delays, have influenced individuals' perspectives and preferences regarding fluoride-containing products. This study aims to assess the knowledge and perspectives of dental students who are just beginning their dental education and have not yet had any clinical experience on the topic of fluoride.
Materials and Methods: A 15-question survey was prepared, inspired by previous publications. It was distributed to 1st and 2nd-year dental students via online platforms, and participation was based on voluntariness.
Results: Of the students who participated in the survey, 55.6% were female, and 53.1% were in their second year. There was a statistically significant difference in the distribution of answers to questions such as what do you know about fluoride depending on which year the students are in, have you ever heard of brushing teeth with fluoride toothpaste (at least 1000 ppm) twice a day for children using an age-appropriate amount of paste, and do you think you have adequate knowledge about fluorosis (p<0.001).
Conclusions: There is a need for more information on this subject. Another reason for this is believed to be the fact that pediatric dentistry courses start only after the second year.
References
Öter B, Karabulut B, Güven Polat G, Çehreli SB. Evaluation of perspectives and attitudes of patients towards oral care products with fluoride. J Dent Fac Atatürk Uni. 2019;29(3):373-80.
Toumba KJ, Twetman S, Splieth C, Parnell C, van Loveren C, Lygidakis NΑ. Guidelines on the use of fluoride for caries prevention in children: an updated EAPD policy document. Eur Arch Paediatr Dent. 2019;20(6):507-16.
http://www.tdb.org.tr/ekler/Florur_Durum_Raporu_2019.pdf
WHO. Oral health promotion through schools. WHO information series on schoolhealth. Document 11, WHO, Geneva 2003:49-50.
American Academy of Pediatric Dentistry. Guideline on caries-risk assessment and management for infants, children, and adolescents. Pediatr Dent. 2013;35(5):E157-64.
Ballikaya E, Çehreli ZC. The role of silver diamine fluoride on the management of dental caries. Türkiye Klinikleri J Dental Sci. 2020;26(2):276-84.
Polat Y, Çelenk S. Overview of current fluorine-free remineralization materials and methods as an alternative to topical fluoride: An up-to-date. J Clin Trials Exp Investig. 2022;1(3):75-8.
Ergin E, Eden E. Does Fluroide Have Negative Impact on Human Health? EU Dişhek Fak Derg. 2017;38(1):13-20.
Blumer S, Ratson T, Benjamin Peretz, Nurit Dagon. Parents' attitude towards the use of fluorides and fissure sealants and its effect on their children's oral health. J Clin Pediatr Dent 2018;42:6-10.
Turska-Szybka A, Świątkowska M, Walczak M, Olczak-Kowalczyka D. What do parents know about the use of fluoride products in children. Fluoride 2018;51(2):114-21.
https://www.posta.com.tr/ali-ihsan-yavuz-dis-macunuinsanlari-koyun-gibi-yapiyor-1335512.
http://www.tdb.org.tr/basin_goster.php?Id=342.
Arıkan V, Sert T, Yelken N, Döğer C. Knowledge of Pediatricians Regarding Oral and Dental Health. Kırıkkale Universitesi Tıp Fakültesi Derg. 2018;20(1):73-83.
Sabti MY, Al-Yahya H, Al-Sumait N, Akbar AA, Qudeimat MA. Dental and medical practitioners' perception of community water fluoridation as a caries preventive measure. Eur Arch Paediatr Dent. 2019;20(1):53-61.
Nilchian F, Kazemi Sh, Abbasi M, Ghoreishian F, Kowkabi M. Evaluation of Isfahan's Dental Students' Awareness about Preventive Dentistry. J Dent (Shiraz). 2014;15(1):1-5.
Vehkalahti MM, Widström E. Teaching received in caries prevention and perceived need for Best Practice Guide- lines among recent graduates in Finland. Eur J Dent Educ. 2004;8:7-11.
Özer H, Ağmaz O, Abaklı M. Dental And Medical Practitioners' Perception of Fluoride Varnish Application As A Caries Preventive Measure. Necmettin Erbakan University Dental Journal. 2019;1(1):13-23.
Eğri M, Çetinkaya F. Dentists and fluor supplementation. Journal of Turgut Ozal Medical Center. 1998;5(1):60-3.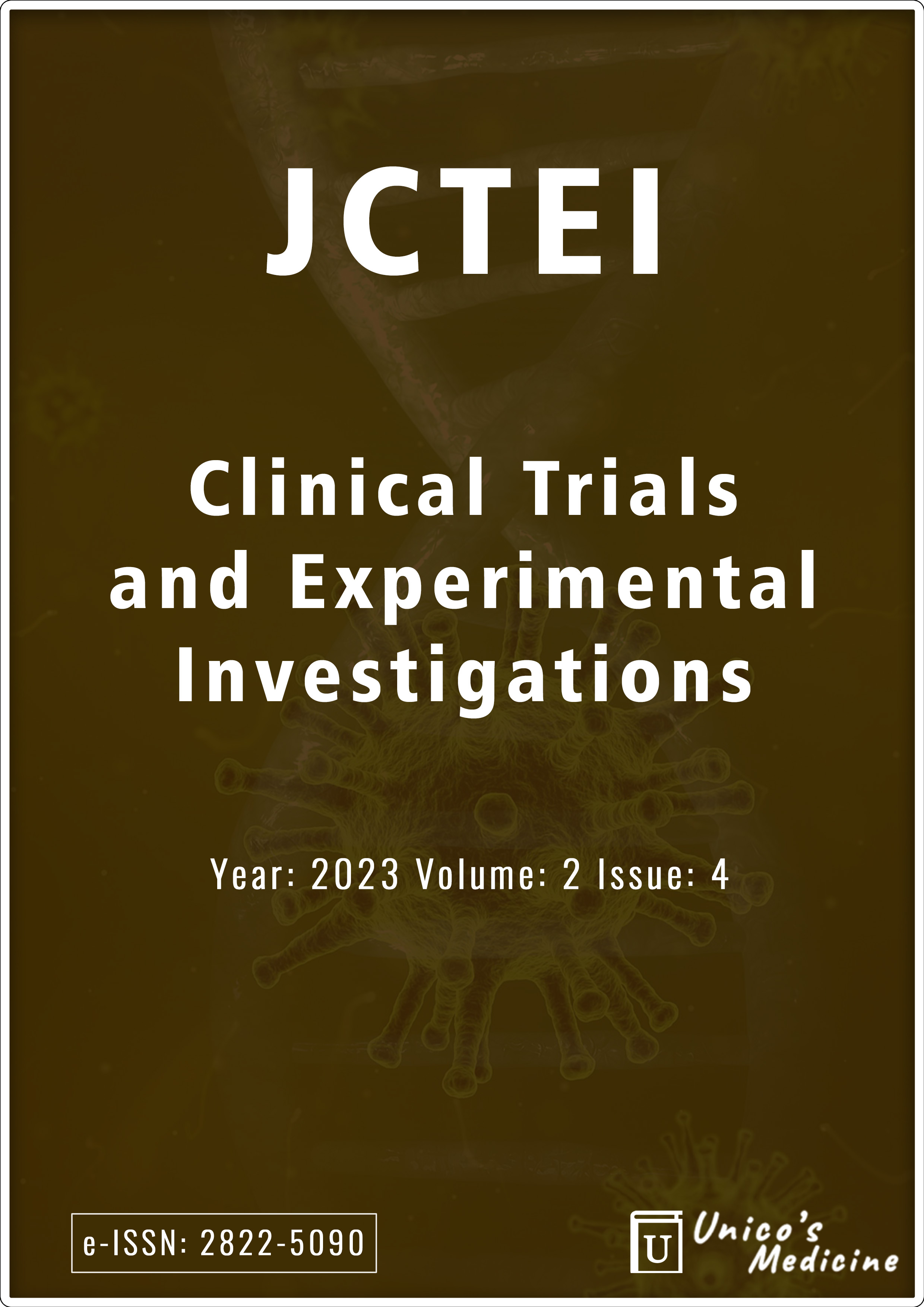 Downloads
How to Cite
1.
Eroglu Cakmakoglu E, Günay A, Celenk S. Evaluation of the awareness of dental students in Turkey regarding the use of fluoride during preclinical education. J Clin Trials Exp Investig [Internet]. 2022 Oct. 15 [cited 2023 Dec. 4];2(4):239-45. Available from: https://jctei.com/index.php/jctei/article/view/54
Section
ORIGINAL ARTICLES
License
Copyright (c) 2023 Journal of Clinical Trials and Experimental Investigations
This work is licensed under a Creative Commons Attribution 4.0 International License.
 The journal is licensed under a Attribution4.0 International (CC BY 4.0).